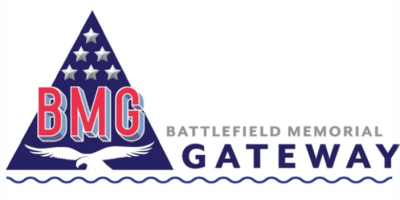 The Battlefield Memorial Gateway (BMG) is a lakefront property owned by the Town of Plattsburgh that is fully planned and designed to be developed into a military remembrance park in partnership with the Clinton County American Legion.
This park has been designed with veterans in mind, to serve as access to the site of the Battle of Plattsburgh, access to Crab Island where
American and British soldiers are buried together, and the former site of Cold War military activity.
The BMG is a great example of how we can intersect public spaces with public needs for outdoor activity, transportation options, accessibility, historical preservation and interpretation, public waterfront, and honoring our country's service men and women in a way that serves the whole community.
The major points of interest include:
Remembrance Plaza: A multi purpose outdoor covered event space for ceremonies, presentations, and other events
Amphitheater: An outdoor theater built into the natural landscape that would be available for a wide variety of public uses
Veteran's Memorial Walk: A versatile space to display modern and historical content specifically related to Veterans for public
consumption and appreciation
Children's Adventure Playground: A unique play space that encourages physical activity and exploration with a nod to the natural
landscape, specifically Crab Island
Former Cold War Fueling Jetties Scenic Overlook and Boat Dock: A major feature that will allow for waterfront accessibility and a boat
access connection to historic Crab Island
Purple Heart Trail (connection to the Terry Gordon Bike Path and Empire State Trail): This trail will encourage not only physical activity and
access to our site, but further our collective goals of connectivity to other historical and tourism sites in our region