Town of Plattsburgh Supervisors
| | |
| --- | --- |
| Charles Platt | 1785-1789 |
| Melancton L. Woolsey | 1790 |
| Nathaniel Platt | 1791-1798 |
| Peter Sailly | 1799-1800 |
| Kinner Newcomb | 1801 |
| Theodorus Platt | 1802 |
| Marenus F. Durand | 1805 |
| Jonathan Griffen | 1806 |
| Joseph Green | 1807-1808 |
| Simon Newcomb | 1809-1810 |
| Kinner Newcomb | 1811 |
| Nathaniel Platt | 1812 |
| Charles March | 1813 |
| Kinner Newcomb | 1814 |
| Platt Newcomb | 1815-1817 |
| Azarian C. Flagg | 1818 |
| Charles Mayl | 1819 |
| Jonathan Griffen | 1820-1821 |
| Azarian C. Flagg | 1822 |
| Platt Newcomb | 1823 |
| Benjamin J. Mooers | 1824 |
| Jonathan Griffen | 1825 |
| Benjamin J. Mooers | 1826-1828 |
| Roswell Wilson | 1829-1830 |
| Smith Mead | 1831-1835 |
| Cornelius Halsey | 1836 |
| Isaac H. Patchen | 1837-1839 |
| Cornelius Halsey | 1840-1841 |
| Zephaniah C. Platt | 1842 |
| Cornelius Halsey | 1843 |
| Henry K. Averill | 1844-1845 |
| David Broadwell | 1846-1848 |
| Henry K. Averill | 1849-1850 |
| C.D. Blake | 1851-1852 |
| Ebenzer T. Winslow | 1853 |
| Zephaniah C. Platt | 1854 |
| Henry S. Johnson | 1855 |
| Wm. W. Hartwell | 1856 |
| William Reed | 1857 |
| Elric L. Nichols | 1858 |
| William Reed | 1859-1872 |
| John H. Myers | 1873 |
| Silas W. Gregory | 1874 |
| William Reed | 1875-1878 |
| Shepard P. Bowen | 1880 |
| Andrew Williams | 1881-1885 |
| James Tierney | 1886-1887 |
| A.M.Platt | 1888-1890 |
| James Tierney | 1891 |
| H.B. Ransom | 1892 |
| M.V. B. Turner | 1893 |
| D.F. Dobie | 1894-1895 |
| Willis L. Wever | 1896-1897 |
| J. Ovette Smith | 1898 |
| John Haughran | 1899-1903 |
| Thomas H. Harney | 1904-1909 |
| Frank L. Carr | 1910-1913 |
| Dexter A. Stafford | 1914-1915 |
| William A. McMartin | 1916-1920 |
| Charles McMasters | 1921-1923 |
| George E. Merrihew | 1924-1933 |
| Ernest J. Collins | 1934-1939 |
| Archie Bordeau | 1940-1943 |
| Emery Mischler | 1944-1951 |
| Norman J. Miller | 1952-1959 |
| Bernard Amell | 1960-1967 |
| Arthur L. LeFevre | 1968-1995 |
| Andrew Abdella | 1996-2005 |
| Bernard C. Bassett | 2006-2015 |
| Michael S. Cashman | 2016-Present |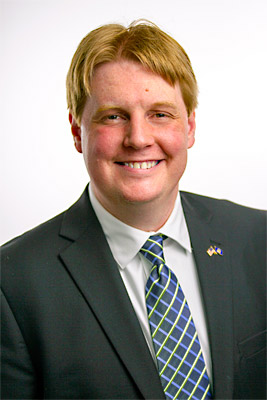 Welcome / Bienvenue to the Town of Plattsburgh located on the Adirondack Coast!
Ours is a vibrant community with many facets. Our history runs deep, serving as theaters for battles in both the Revolutionary War and the War of 1812. We also boast many opportunities for recreation in all seasons. You will find located within our boundaries apple orchards, part of the Adirondack Coast Wine Trail, connection to the Northern Forest Canoe trail, disc golf at the Cadyville Park, and much more!
The greater Plattsburgh region continues to see growth and development, with many manufacturing and transportation companies located within our town. Our culture and economy has international influence due to a strong relationship with our Canadian neighbors and many international businesses producing their products right here in the Town of Plattsburgh. The expanding Plattsburgh International Airport also calls our town home.
Those of us that live, work, and play here know you don't need to venture far to unearth the riches of the North Country. You will quickly learn that Plattsburgh is a fusion of natives and transplants. Our region has even gained state, national and international attention as a great place to live.
The team at the Town of Plattsburgh collaborates with other municipalities, the private sector and nonprofit organizations. Our employees work hard everyday to maximize the town's full potential in the most efficient manner. With open lines of communication, together, we can continue to create positive action in our community. We want to hear from our residents and our visitors.
Please don't hesitate to contact me anytime!
Sincerely,
Michael S. Cashman
Plattsburgh Town Supervisor
Town of Plattsburgh Supervisors
| | |
| --- | --- |
| Charles Platt | 1785-1789 |
| Melancton L. Woolsey | 1790 |
| Nathaniel Platt | 1791-1798 |
| Peter Sailly | 1799-1800 |
| Kinner Newcomb | 1801 |
| Theodorus Platt | 1802 |
| Marenus F. Durand | 1805 |
| Jonathan Griffen | 1806 |
| Joseph Green | 1807-1808 |
| Simon Newcomb | 1809-1810 |
| Kinner Newcomb | 1811 |
| Nathaniel Platt | 1812 |
| Charles March | 1813 |
| Kinner Newcomb | 1814 |
| Platt Newcomb | 1815-1817 |
| Azarian C. Flagg | 1818 |
| Charles Mayl | 1819 |
| Jonathan Griffen | 1820-1821 |
| Azarian C. Flagg | 1822 |
| Platt Newcomb | 1823 |
| Benjamin J. Mooers | 1824 |
| Jonathan Griffen | 1825 |
| Benjamin J. Mooers | 1826-1828 |
| Roswell Wilson | 1829-1830 |
| Smith Mead | 1831-1835 |
| Cornelius Halsey | 1836 |
| Isaac H. Patchen | 1837-1839 |
| Cornelius Halsey | 1840-1841 |
| Zephaniah C. Platt | 1842 |
| Cornelius Halsey | 1843 |
| Henry K. Averill | 1844-1845 |
| David Broadwell | 1846-1848 |
| Henry K. Averill | 1849-1850 |
| C.D. Blake | 1851-1852 |
| Ebenzer T. Winslow | 1853 |
| Zephaniah C. Platt | 1854 |
| Henry S. Johnson | 1855 |
| Wm. W. Hartwell | 1856 |
| William Reed | 1857 |
| Elric L. Nichols | 1858 |
| William Reed | 1859-1872 |
| John H. Myers | 1873 |
| Silas W. Gregory | 1874 |
| William Reed | 1875-1878 |
| Shepard P. Bowen | 1880 |
| Andrew Williams | 1881-1885 |
| James Tierney | 1886-1887 |
| A.M.Platt | 1888-1890 |
| James Tierney | 1891 |
| H.B. Ransom | 1892 |
| M.V. B. Turner | 1893 |
| D.F. Dobie | 1894-1895 |
| Willis L. Wever | 1896-1897 |
| J. Ovette Smith | 1898 |
| John Haughran | 1899-1903 |
| Thomas H. Harney | 1904-1909 |
| Frank L. Carr | 1910-1913 |
| Dexter A. Stafford | 1914-1915 |
| William A. McMartin | 1916-1920 |
| Charles McMasters | 1921-1923 |
| George E. Merrihew | 1924-1933 |
| Ernest J. Collins | 1934-1939 |
| Archie Bordeau | 1940-1943 |
| Emery Mischler | 1944-1951 |
| Norman J. Miller | 1952-1959 |
| Bernard Amell | 1960-1967 |
| Arthur L. LeFevre | 1968-1995 |
| Andrew Abdella | 1996-2005 |
| Bernard C. Bassett | 2006-2015 |
| Michael S. Cashman | 2016-Present |