Community Mausoleum - Town of Plattsburgh, New York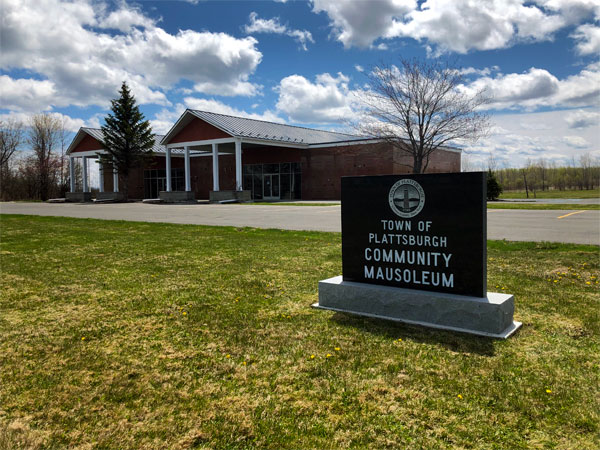 First Annual Friends of Mausoleum Meeting, September 8, 2022
The first annual meeting of the Friends of the Mausoleum Group is Thursday, September 8, 2022, at 2:00 pm, at the Town Hall Board Room, 151 Banker Road, Plattsburgh, NY 12901.
Come one, come all. Friends of the Mausoleum Group consists of anyone with a friend or family member entombed at the Plattsburgh Community Mausoleum!
Download the full Notice here for the Agenda. If you have any questions and/or would like to get on the email mailing list but cannot attend the meeting, please email us at katiek@townofplattsburgh.org, or call the town clerk's office at 518-562-6830.